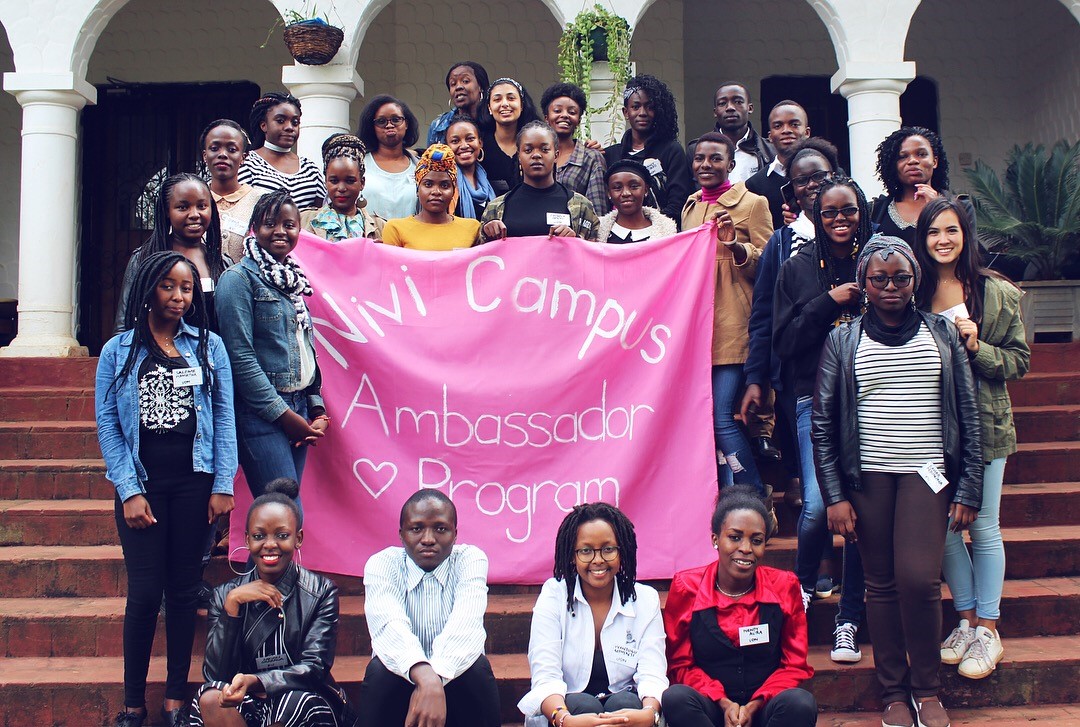 By Stephanie Jaffe, rising junior global health and public policy major
When I first got to Kenya, I was terrified. I grew up in Durham, North Carolina, and go to college in Durham, North Carolina. In fact, the longest period of time I've been away from Durham, North Carolina my entire life is three weeks, and this was at a summer program with a bunch of kids my age. 
Now, I was living in a new country, no, a new CONTINENT, with no adult supervision and very little preparation. My first few days, I had a fever for an entire weekend, was unable to eat, and broke down more than once, frustrated by my inability to operate independently.
In Durham, I know where everything is. I know my favorite restaurants, where to buy groceries and clothes and toiletries, and how to get to a doctor in case of emergency. I am used to being busy and always having a place to go and a means to get there. That first weekend in Nairobi, I quickly became restless, trapped in one place all day with no escape for my pent-up energy. I was afraid to go outside of the house by myself because when I walked on the street, I was followed by staring eyes and people calling out to me, the foreigner who clearly didn't belong—a mzungu. I was lonely, uncomfortable, and homesick.
Slowly, I began to get used to my new home for two months. I started to walk further and further away from the house and made it to the grocery store, then the shopping mall, then the restaurant that would soon become my favorite place for dinner in Kenya. I ate at a kibanda, a Kenyan street food stand, every day while at work. I got used to the eyes watching me as I made my way along dusty streets and through crowds of people rushing to board busses or go to work. 
As the fear subsided, I learned to embrace the feeling of standing out. Once I understood that I would never feel 100 percent comfortable, I became more confident in my discomfort and began to actively try to leave my comfort zone. 
When I heard a Swahili phrase that I recognized as common, I asked what it meant:
Niko hapa: I'm here. 
Alafu: and then. 
Kidogo: a little bit. 
I learned how to eat nyama choma, Kenyan barbecue that is brought to the table and cut in front of you, and hung out in Juja, the area where Jomo Kenyatta University students live. I met, and got along with, lots of Kenyans my age, either through friends of friends or the campus ambassador program that I helped create to market askNivi, an online platform for information on sexual health and contraceptives. 
In fact, it was a comfort to realize that, amongst immeasurable differences between our backgrounds, I found commonalities with these fellow students in the form of favorite TV shows, heavy workloads, and, in the case of the campus ambassadors, a shared passion for reproductive health and women's empowerment. This transition was made easier through many talks with my Student Research Training teammates—neither of whom were born in the United States—in which I gained perspective about the differences in culture, the disconnect in understanding we sometimes experience, and each other's behaviors. 
In a FaceTime call, a friend of mine pointed out that assimilation in a new country takes effort—you can't just expect to fit in by passively existing in a new place. It takes constant self-awareness to remember small details, like the fact that gas here is called petrol, license plates are called number plates and that people talk more quietly with each other than they do in America. 
I could get by just fine here without noticing these nuances, but I don't want to just get by. Although I will never look or be Kenyan, I am doing my best to learn what I can from the people around me and expose myself to new situations.
It's been two months of constantly evaluating and reevaluating my perception of the people around me and their perception of me, which, frankly, is exhausting. It would have been easy for me to spend all of my time with other visiting students or expatriates, or to stay within the wealthier region of Westlands and never venture to other parts of Nairobi. I could have built a comfortable bubble for myself, eaten only American food, and kept my learning within the confines of my internship. But, if I played it safe, I feel I would have missed out on the chance to see a small piece of the Kenyan experience and embrace the harder-to-find elements of living in a new country. I do not regret the discomfort I've intentionally sought out.
I very rarely say this, but I'm proud of myself. I've lived most of my life in a city that I know like the back of my hand, surrounded by people that I, for the most part, am always comfortable with. My biggest fear was that I'd come to Kenya and get nothing out of it—that the work that I'd do here would be meaningless, that I wouldn't be able to thrive away from Durham, that this trip would be a waste of Duke's resources. However, I do not feel that this is the case. 
Through the campus ambassador program we've put together, I've met some incredible people, and I hope that they've enjoyed getting to know me as much as I've enjoyed getting to know them. As for my fear of never getting used to Kenya, I've been told by my Kenyan coworkers and the kibanda owners that I've done a great job of assimilating. Shyam, a fellow Duke student, noted that when someone explains a cultural differences or discrepancy in vocabulary to me, I usually don't make the same mistake again. These are some of the best compliments I've received on this trip. 
7695 miles from home, I have found a way to regain some independence, and I've used this independence to somewhat shape my experience here into one that will change my outlook on life forever. By allowing myself to feel uncomfortable and actively trying to understand at least some aspects of life in Nairobi, I have learned more about Nairobi and, in doing so, about myself.
Share This
Search Blog
Categories