DGHI Awards Pilot Grants to Build Faculty Research Collaborations
The Duke Global Health Institute is pleased to announce new pilot funding for research in global cancer and environmental health to help build important global health research collaborations around the world.  Two pilot grants have been awarded to Duke faculty to build upon DGHI's global cancer research in partnership with the Duke Cancer Institute. A third pilot grant has been jointly funded through the Pratt School of Engineering and the Duke Global Health Institute.
Nelson Chao, professor of medicine and immunology and an affiliate of the Duke Global Health Institute, has been awarded $50,000 for a project on Burkitt's lymphoma, the most common type of cancer among children in malaria-endemic East Africa. The two-year study in Kenya, Tanzania and Uganda will explore the relationship between malaria and Epstein-Barr virus, a virus of the herpes family that contributes to Burkitt's lymphoma.  Chao and collaborators will plan a chemoprevention trial using chloroquine to determine whether it can reduce the number of virus cases and be effective in cancer prevention.
Collaborators on the project include Michael Kastan and Zhiguo Li from the Duke Cancer Institute and researchers from the National Cancer Institute and Bugando Medical Center in Tanzania.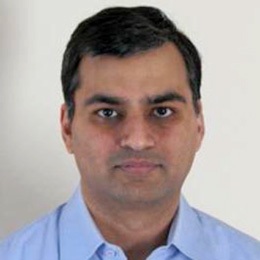 Sandeep Dave, associate professor of medicine, has been awarded $50,000 over the next two years for a genomics study of diffuse large B cell lymphoma, the most common form of lymphoma. Previous studies have shown two distinct variations of the disease, one of which doesn't respond to chemotherapy.
Dave and collaborators from Tata Memorial Centre in Mumbai, India, will collect tissue samples to further identify the types of diffuse large B cell lymphoma cases found in India. The team also plans to train a technician to collect patient tumors for current and future molecular studies. The research is laying the groundwork for a sustainable, long-term institutional partnership with the Tata Memorial Centre.
A two-year $40,000 grant has been awarded to DGHI faculty member William Pan, assistant professor of global environmental health. He and a team of Duke and international collaborators are studying the impact of mercury exposure on humans and the environment in the lower Amazon Basin of Peru and Bolivia. The region faces major environmental and health threats due to rapid increases in artisanal gold mining, road development and agricultural expansion.
The study team will measure mercury accumulation in river sediment and fish, evaluate the impact of human mercury exposure and identify where conservation efforts can be focused. The project offers an opportunity for Duke faculty and students to engage in a research study with geo-political, economic, human health and environmental implications. The funding is jointly funded through the Pratt School of Engineering and the Duke Global health Institute.
Duke collaborators include Marc Deshussess, Beth Feingold, Helen Hsu-Kim, Marco Marani, Ernesto Ortiz and Subhrendu Pattanayak from DGHI, Pratt School of Engineering or Sanford School of Public Policy. International collaborators include Asociacion para la Conservacion de la Cuenca Amazonica, US Naval Medical Research Unit 6, Centro Nacional de Salud Ocupacional y Proteccion del Ambiente Para la Salud, Asociacion Boliviana para la Investigacion y Conservacion de Ecosistemas Andino Amazonicas, Amazon Conservation Association and Direccion Regional de Salud de Madre de Dios.