Upcoming SGM Wellness Events
Be sure to check out these events sponsored by the Duke Sexual and Gender Minority Wellness program, which put the spotlight on important policy and research issues facing people who identify as sexual and gender minorities.
Maintaining Momentum on Equity
Often equity efforts initiated during watershed moments face the challenge of losing steam," writes Shashika Bandara in an article in PLOS Global Public Health titled, "How to prevent equity efforts from losing steam in global health academia." Bandara, a graduate of the Duke Master of Science in Global Health program who was instrumental in DGHI's equity efforts, co-authored the piece with Dr. Ananya Banerjee to offer concrete suggestions to keep equity efforts at global health institutions from becoming stalled. 
Training on Building an Inclusive Workplace
Duke's Office for Institutional Equity offers educational opportunities for individuals and units who are seeking to better understand issues around diversity and inclusion in the workplace. The office offers training sessions that are open to any Duke employee and also creates custom workshops for units that want to explore how to improve diversity and inclusion in their teams.
Duke Today
Get Help Deepening Your Understanding of Equity and Inclusion
Duke's Office for Institutional Equity offers educational opportunities for...
Read More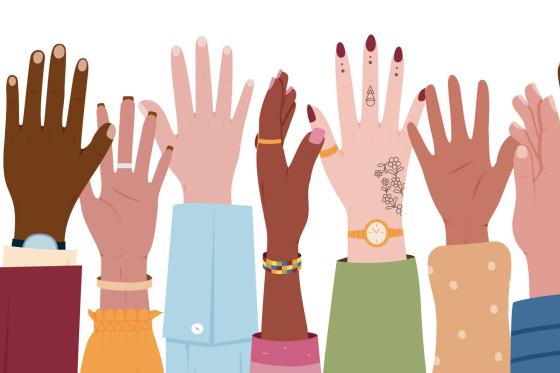 Improving Diversity in DGHI Leadership
DGHI Director Chris Beyrer filled out the institute's leadership team with the appointment of Gerald Bloomfield, M.D., as associate director for research. The appointment of Bloomfield, a cardiologist who has worked extensively on cardiovascular disease in Kenya, continues a promising trend of increasing diversity in DGHI's top leadership. Lae last year, Wendy Prudhomme O'Meara was appointed as DGHI's first female deputy director, and Beyrer is the institute's first gay man to serve as director. See the full DGHI leadership team.
Around DGHI
Bloomfield Joins DGHI Leadership
Global cardiology professor will guide institute's research program.
Read More