DGHI Funding
DGHI deploys internal funding to enhance the global health research portfolio of the institute. Typically, the institute awards seed funding through the following competitive grant opportunities:
Pilot grants of up to $25,000 for a single year, which are designed to support new interdisciplinary collaborations in global health research. Pilot grants are often awarded to support a particular theme or emerging area of research, and DGHI frequently partners with other Duke entities in awarding the grants. To be selected, proposals must have good potential to earn external funding down the road.
Travel grants of $5,000, which are awarded twice a year, primarily to junior faculty, to support travel to a specific location. These grants are designed to allow faculty to explore the feasibility of starting a research project in a new location. They are open to all Duke faculty.
Visiting scholar grants, which help enable scholars from DGHI partner institutions to spend time at Duke. These grants allow DGHI faculty to bring colleagues from other parts of the world to campus to expand their knowledge or collaborate on projects.
External Funding
Consult the Duke Research Funding page for up-to-date information about funding opportunities.
Request for Proposals: Duke Global Health Institute Pilot Research Capacity Building with Partners

Application Deadline: November 20, 2023
In support of our Vision to "seek to achieve health equity for vulnerable groups and individuals around the world", the Duke Global Health Institute (DGHI) invites interdisciplinary teams led by regular rank faculty with a DGHI affiliation to submit proposals designed to enhance research, implementation, and/or clinical capacity in global health. Capacity building, defined by the UN, is "the process of developing and strengthening the skills, instincts, abilities, processes and resources that organizations and communities need to survive, adapt, and thrive in a fast-changing world." Applications should address how the pilot project will focus on capacity building that enables partners to successfully apply for external funding as well as improve research and/or clinical operations.
Contact: Kelly Deal
DGHI's grants team provides pre- and post-award support for faculty who have MOUs with the institute. If you have an established MOU with DGHI that gives you access to the grants team, contact a grants manager to discuss the pre- and post-award process. If you have questions about establishing an MOU with the institute, contact the DGHI director of operations.
Contact the Grants Team
Administrative Director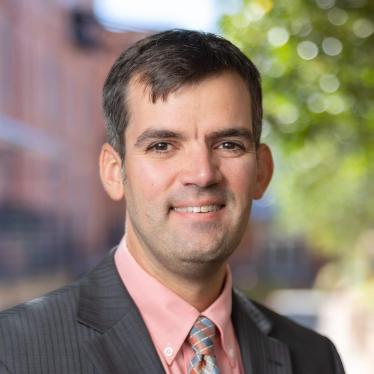 Administrative Manager
Grants & Contracts Administrator