Duke offers many opportunities for you to deepen engagement in your education, your community and the wider world. You can pursue your studies in a different country, tackle more than one area of academic interest, or join other students who have a passion for global health. You can learn more about any of the programs described below by consulting your advisor.
Bass Connections in Global Health
The Bass Connections initiative brings together interdisciplinary teams of undergraduate and graduate students to work with faculty leaders on complex societal problems. The initiative's projects, courses and summer programs encourage discovery beyond the classroom and are aligned with five interdisciplinary thematic areas, one of which is global health.
In a Bass Connections Global Health project, you may work with epidemiologists, data scientists, emergency room physicians, anthropologists or legal scholars. You may investigate issues ranging from cardiovascular health to cervical cancer to health systems policy. Teams are a unique blend of superb faculty and outstanding students who are eager to share different perspectives on global health issues. 
The program will provide you with greater exposure to inquiry across various disciplines, partnership with fellow students at different stages of their academic paths, sustained mentorship with Duke faculty, and education at the intersection of academia and the broader world.
Research News
Students Design App to Mine Big Data on Reproductive Health
Students use big data to investigate why one third of women who start a modern method of contraception abandon it within a year, even if they still want to avoid pregnancy.
Read More
Global engagement is one of Duke's many strengths. Through partnerships with academic institutions in countries around the world, Duke offers a range of study abroad opportunities coordinated through the Global Education Office.
Undergraduates may use up to three transfer credits to meet global health elective requirements for the major and up to two credits for the minor. Pre-approved courses completed during study abroad may count toward your overall credit requirement and possibly requirements in your non-global health major, other minor or certificate program. Courses taken through the Duke in Sri Lanka or Duke Kunshan University programs may count toward core-course requirements. 
Advance planning can make a big difference in the success of a study abroad experience. Connect with your global health advisor to explore your options and understand program requirements.
TO APPLY
Education News
DGHI Launches First-Ever Study Abroad Course
This summer, DGHI launched its first study abroad course—"Global Health in Context:...
Read More
Independent study is another option to earn course credit. After you complete your core course requirements, you can apply for either a research or non-research independent study under the supervision of a faculty member for course credit. You may count up to one research independent study toward your global health major and minor course requirements. Any paid work (e.g., in a lab, at an internship, etc.) is ineligible for academic credit.
If you are a Trinity or Pratt student enrolled in a faculty-supervised independent study course or the equivalent, the Undergraduate Research Support (URS) office offers grants that can help defray research expenses of up to $400. You may use grant funds to purchase approved supplies and equipment (which become the property of the University) for the research project.
TO APPLY
Graduation with Distinction
Global health co-majors can pursue graduating with distinction in global health, your co-major or both. If you are interested in pursuing graduating with distinction in global health, we encourage you to pursue a double honors thesis, as this will allow you to integrate what you have learned in both majors. If you earn double honors, both distinctions will be indicated on your transcript and your name will appear in both programs' entries in the commencement program.
TO APPLY
Step 1: Meet with your global health advisor to discuss.
Step 2: Identify a research question and faculty thesis advisor. Thesis advisors must be core DGHI faculty. 
Step 3: Review policies and download application.
Step 4: Email signed and completed application to gh-education@duke.edu and monitor your email for status updates.
Join a Student Organization
There are a number of growing health-focused organizations on and off Duke's campus that offer community and leadership opportunities. Feel free to check them out!
Get Involved in Research
DGHI faculty, students and partners are engaged in research projects in more than 40 countries. Many faculty are able to involve students in their research through independent study projects and other arrangements. Some DGHI research centers also hire student staff as interns. Reach out to faculty who are doing research in areas that interest you to see what opportunities they may have to offer. You can learn more about their research interests by browsing the faculty directory. 
With so many options for engaging in and out of the classroom, it can be challenging to know what's right for you. We encourage you to schedule an appointment with your global health advisor to discuss program opportunities and requirements, explore career paths, or plan for graduate or medical school.
Advisors
The DGHI advising team is here to help. Your advisor is assigned based on the first letter of your last name. You can contact them directly or use the online booking calendar to make an appointment.
Undergraduate students
Graduate Students 
Student Services Coordinator
Assistant Director for Experiential Learning and Graduate Admissions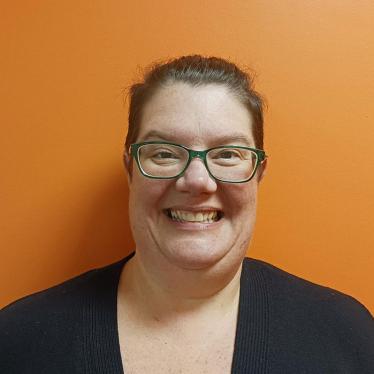 Student Services Coordinator