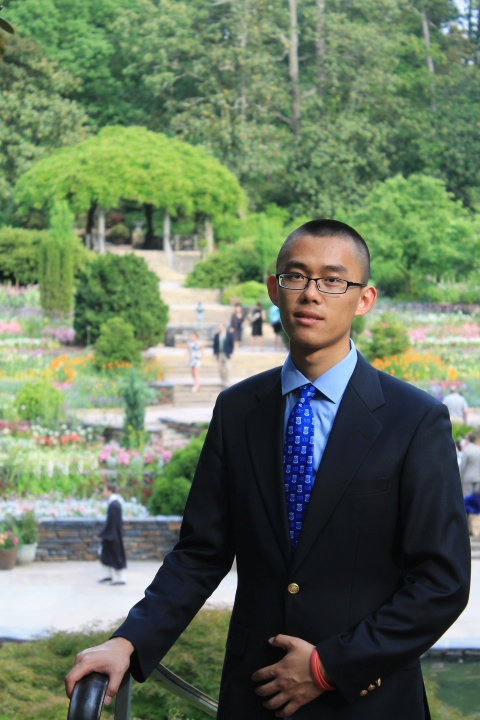 By Xiaochen Dai, MSc-GH alumnus
Upon graduating from college at Peking University in Beijing, I joined the MSc-GH program at the Duke Global Health Institute because I wanted a program that focused on research. Within two years, the MSc-GH program at Duke fully prepared me for a career in global health as a researcher. Led by leading scholars in their respective fields, the intensive coursework at Duke equipped me with essential tools to conduct my own research project. I was also exposed to many different topics in global health, which was very helpful both in framing global health more broadly and honing my topic interests.  
While I was a student, I also worked as a research assistant for faculty member Dr. Randall Kramer and became interested in his work  on malaria in sub-Saharan Africa. With the help and support from Dr. Kramer and DGHI, I went to Tanzania the following summer to do my field research in Mvomero, a rural area in the Morogoro region. I visited about 20 health facilities to collect monthly data on malaria and conducted interviews with health workers. I analyzed the trends of the malaria epidemic in the district over the past 10 years, the improvement in diagnostic methods and the changes in treatment regiments. The results of my research suggest that malaria remains the number one contributor to disease in the district, despite various intervention programs and technical advances in malaria diagnosis and treatment. Very few health facilities in Mvomero had the equipment or enough drugs to diagnose and treat malaria, which were major barriers to controlling the epidemic.
During my research in Tanzania, I received great support from National Institute for Medical Research (NIMR), a collaborator on Dr. Kramer's work. I was also very grateful to have assistance and support on the ground from NIMR researcher Dr. Makenga while in Movomero.
My field research was definitely the highlight of my experience in the Duke MSc-GH program. It was not only the first time I conducted independent research, but also the first time I visited the African continent. Everything about it was fresh to me and I felt privileged to have had such an opportunity.
I am proud to be a graduate of the MSc-GH at DGHI because it's a program that provides students with a plethora of options and ample support for field research, and there is unmatched opportunity to get involved in existing research collaborations that faculty have with many renowned research institutes around the world.
I am really grateful for how the MSc-GH program at DGHI has prepared me for my next step, as a PhD student studying implementation science at the University of Washington Department of Global Health. Duke helped to propel my interest in how best to improve health service delivery in resource limited settings, is what I'm studying now.  The MSc-GH has more than prepared academically through all the coursework and opportunities at Duke, and I received great support from the DGHI faculty and staff during the PhD application process.
DGHI will always be like a home for me where I can get support and I feel really happy to have chosen DGHI to start my journey in global health.
I would like to express my special thanks to Dr. Kramer, Dr. Shenglan Tang, Dr. Brian Pence and Dr. Daniel Westreich, and to DGHI staff member Brian Seavey, for their support.
Share This
Search Blog
Subscribe
Blog Categories