Images of cultural expression, natural beauty and modern adaptation won the top prizes in a summer-long photo contest organized by a Duke Global Health Institute student.
Called "Africa, Through the Eyes of Africans," the contest sought original images from across Africa's 54 nations highlighting its varied cultures, landscapes and ways of life. Judith Mwobobia, a rising 2nd-year Master of Science in Global Health student and native of Kenya, created the contest to celebrate aspects of the continent that contrast the stereotypical scenes often depicted in mainstream media.
"There is something beautiful and gratifying about seeing the different aspects of Africa and its culture from the perspective of Africans," says Mwobobia. "There is so much beauty to be explored in Africa, and I am looking forward to Africa owning its own narrative in the media."
Fifty-seven photos were submitted during the contest, including images from Uganda, Kenya, Tanzania, Benin, Ghana, Zimbabwe, Botswana, South Africa and Côte d'Ivoire. Judges selected a handful of winning images, below, that best captured the spirit of the contest and offered unique and often breathtaking views of life across the continent.
The contest was supported by the Kenan Institute for Ethics' Purpose Project. Mwobobia is also a Race and The Professions Fellow with the Kenan Institute. 
Image
Image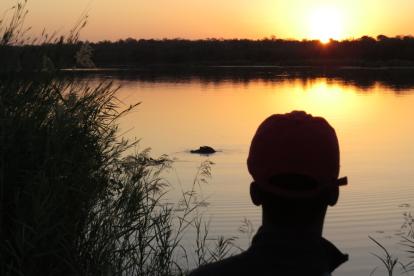 Image
Judges selected an additional 16 images for honorable mention, which can be viewed, along with descriptions of all the winning entries, in this Flickr gallery.