The primary focus of involvement in Uganda has been through the Duke Global Neurosurgery and Neurology Program (DGNN) to build neurosurgical capacity. Michael Haglund, professor of neurosurgery, neurobiology and global health, regularly leads teams of medical professionals to Mulago National Referral and Teaching Hospital to perform surgeries and train local professionals. Haglund co-developed the East African Neurosurgery Residency Training Program, as well as the Placement of Life-Changing Usable Surplus Program (Global Health PLUS), which facilitates donation of medical equipment to hospitals in Uganda.
DGHI has also provided support in building biomedical engineering capacity at Makerere University to accelerate the development of biomedical engineering in Uganda. Other areas of faculty research include cervical cancer, mhealth, maternal and child health, mental health and health systems strengthening. With such a diverse research portfolio in Uganda, global health students have been able to take advantage of unique fieldwork opportunities to advance their education and training.
Key Faculty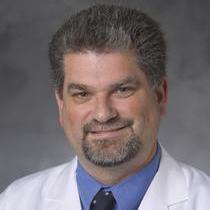 Professor of Surgery, Neurobiology and Global Health
Assistant Professor, Department of Neurosurgery
Partners
Makerere University School of Public Health
Mbarara University of Science and Technology
Mbarara Regional Referral Hospital
Mulago National Referral Hospital
Mengo Hospital
Naama Millennium Preparatory School
 
Duke Entities
DGHI centers: 
Duke Global Neurosurgery and Neurology Program
Global Health Innovation Center
DGHI Evidence Lab
Schools: 
Pratt School of Engineering 
School of Medicine (OB/GYN)
Other units:
Duke Center for International Development
 
Research News
Understanding the Influence of Spiritual Beliefs on Epilepsy Care
In their efforts to expand treatment of epilepsy in Uganda, Duke researchers explore the role of traditional healers, who are often the first stop for Ugandans suffering from seizures.
Read More