New Funding Takes Biomedical Equipment Training Program to West Africa, Southeast Asia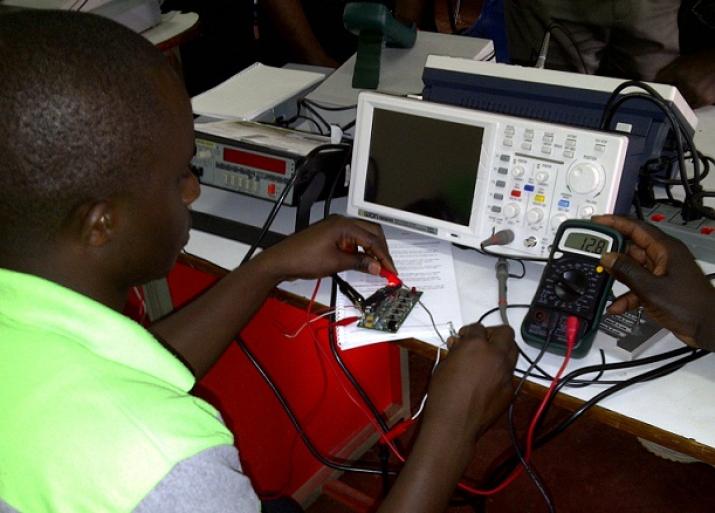 A curriculum developed by Duke engineering students to train biomedical engineers and technicians in resource-poor settings on how to repair broken medical equipment, will be expanded to Ghana and Cambodia. The GE Foundation pledged more than $530,000 in January to expand the Duke Biomedical Equipment Technician (BMET) Training Program, which is currently under way in Rwanda and is filling a need for trained personnel to maintain and repair broken medical equipment.
Worldwide, more than 95% of medical equipment in the hospitals of low-income countries is imported.  Yet, Duke research shows that 40-95% of this equipment is out of service. Under the leadership Robert Malkin, founder of Engineering World Health and director of Duke's Developing World Healthcare Technology Laboratory (DHTLab), this research also found that 70-80% of this equipment could be repaired without importing spare parts – paving the way for the three-year effort to train technicians in Rwanda.
The BMET training is currently training several dozen Rwandan biomedical engineers and technicians across more than 200 hospitals and clinics, where there is a shortage of trained biomedical engineers and training opportunities available. So far, data shows half of the broken medical equipment in Rwanda has been brought back into service because of the training.
The Duke program is also being used in Honduras, and is being considered in Sierra Leone, Liberia and Ethiopia.