If you're a Duke undergraduate, studying global health can provide a multidisciplinary lens on the complex challenges of our interconnected world. Along with the knowledge gained through global health coursework, you'll have opportunities to participate in research, service and field experiences.
We offer a global health co-major, which is paired with another major, and a global health minor, as well as an accelerated bachelor's/master's program. All three programs emphasize the ethically informed study of health disparities experienced by people around the world. You'll learn to study social determinants of health and the complex relationship between health and environmental, social and cultural factors. Students explore these relationships as through coursework, study abroad programs, fieldwork experiences and interactions within the global health community. 
Global Health Co-Major
Fundamentals of Global Health
Ethics
Research Methods
Statistics
3 Foundation Courses
3 Electives
Experiential Learning Activity
Global Health Capstone
Global Health Minor
Fundamentals of Global Health
Ethics
3 Electives
Accelerated MS-GH Program
For select, highly qualified Duke undergraduates, an accelerated program is available. Students apply during their junior year and begin graduate coursework during their senior year, enabling them to earn an M.S. in Global Health with only one additional year of study. A field-based research project is completed during the summer after completing the undergraduate degree. To explore this option, contact a global health advisor no later than the fall semester of your junior year; earlier planning is encouraged.
Education News
Learning Without Breaks
DGHI's Accelerated MS-GH program offers a fast track for globally minded students to...
Read More
Experiential Learning and Field-Based Research
As a global health major, you will complete an experiential learning requirement before spring semester of your senior year. Experiential learning allows you to apply skills learned in the classroom through hands-on experience. You will gain an understanding of the opportunities and difficulties inherent in implementing health interventions and engage with communities and colleagues.
Education News
Senior Emily Nagler Promotes Reproductive Health Locally and Globally
From involvement with dance groups, K-ville tenting and sexual health advocacy on campus to research in rural North Carolina and an internship in Ecuador, senior Emily Nagler is locally grounded and globally engaged.
Read More
Ready to add global health to your studies? Take a look at the registration guide for the next term. Your advisor can also help you understand curriculum options. 
Questions?
The DGHI advising team is here to help. Your advisor is assigned based on the first letter of your last name. You can contact them directly or use the online booking calendar to make an appointment.
You may also schedule appointments with Laura Bey (laura.bey@duke.edu) to complement conversations with your assigned advisor.
Student Services Coordinator
Assistant Director for Curricular and Student Affairs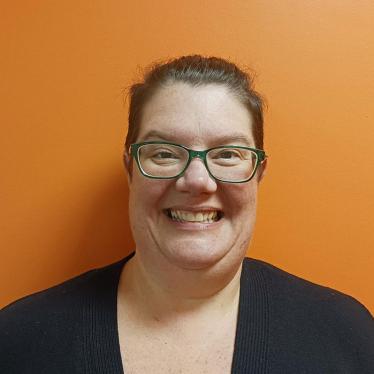 Student Services Coordinator